The days are finally starting to get a little longer and the sun is starting to make an appearance, although it is actually snowing here (not the good snow, just the light stuff). The impending spring may bring thoughts of sun and holidays to some, but to you and your business it probably means the Budget (the 20th of March) and the end of the tax year on the 5th of April.
When you started your business a few years back it was probably quite easy to get everything in line for the end of the tax year; a pile of paper invoices, perhaps an employee or two's pay slips and some receipts for expenses. But as the years have gone by it's started to build up;now it's a few folders of PDF invoices, an excel file of employee data, some scanned receipts, some emailed purchase invoices, oh and those expenses that someone submitted for that trade show in... where was it again?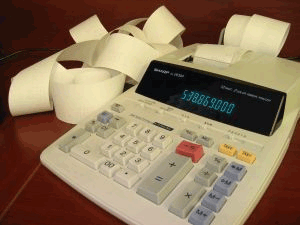 Do you feel like you have to work overtime to prepare for April 5th? Or perhaps you need to second someone to assist you, but do you trust someone else to work with the companies finances? It doesn't have to be this hard, wouldn't it be great if all your systems talked to each other and you could just generate summaries and returns? No need to re-key data from your employee spreadsheet into your finances, or your invoices to your stock system. This is where Neetrix comes in!
Neetrix provides an entire suite of hosted business management software; run from the cloud. This means that you can have it up and running in mere minutes (seriously, give it a try with our free trial!), and you don't need any special hardware. Infact you can run Neetrix using the PC or Mac that you are reading this post with! Because all of the Neetrix products talk to each other there is no need to re-key information, if you sell an item to a customer it's instantly in your financial data; its even deducted from your stock system!
You can access Neetrix from anywhere; so there is no need to be tied to your desk during these busy periods. Why not prepare the end of year finances from home, or even from a cafe on the beach (where it's not snowing!).
You can try any of Neetrix's features (or the entire suite) for free 30 days, no credit card needed. If you have any questions about Neetrix or just want some more information about our services please contact us via the support page or call on 0845 862 8800.